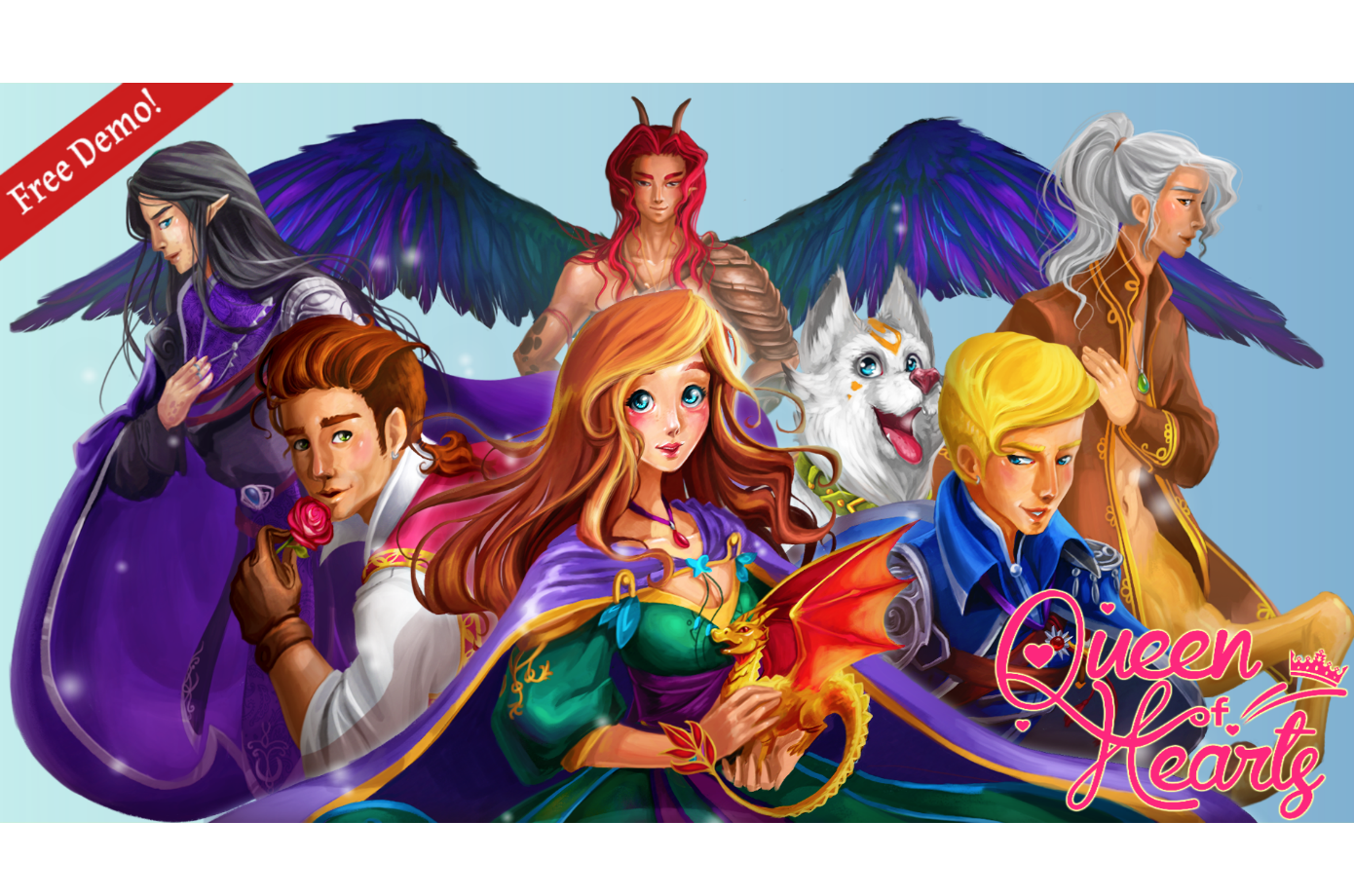 Queen of Hearts
Play the Extended Demo (Additional Scenes = Work in Progress)
---
Hi followers!
We have uploaded an extended demo that we hope you will enjoy playing! This extended demo features additional scenes/the start of each love interest's route (and yes, there is an option to skip the prelude for those who have played the original demo).
However, please note that this is a work in progress, and fairly rough compared to the original demo.
- Additional scenes are unvoiced
- Some backgrounds are placeholders
- Day and night cycles are not included (We have tried to hint at the time of day using dialogue or music instead for now)
- CGs are not included
- If there are any major errors, let us know. Typos and minor issues will be cleaned up progressively.
- Some of the images do not belong to me! Placeholder Sprites Credit: The Sims, michaelbianca78
On another note, our Indiegogo campaign has not been getting enough support, so we have created a Kofi page here:
https://ko-fi.com/tangodreamgames

We feel that compared to Kickstarter or Indiegogo, it better suits our project since there's no time limit, and supporters can contribute as little as the price of a coffee towards the full game. So, we ask that any future support go to Kofi instead : )
We have also done our best to scale down development cost of the full game on Kofi.
As always, thank you for playing and following our progress! And let us know what you think of the added content. Cheers!
Files
Queen_of_Hearts_Extended_Demo-1.0-pc.zip
221 MB
Mar 04, 2019
Queen_of_Hearts_Extended_Demo-1.0-mac.zip
203 MB
Mar 04, 2019
Comments
Log in with itch.io to leave a comment.
I really enjoyed this demo, can't wait for the full version to be release! :
Thank you! It's on hiatus at the moment, but we hope to pick up development once again as soon as we are able : D