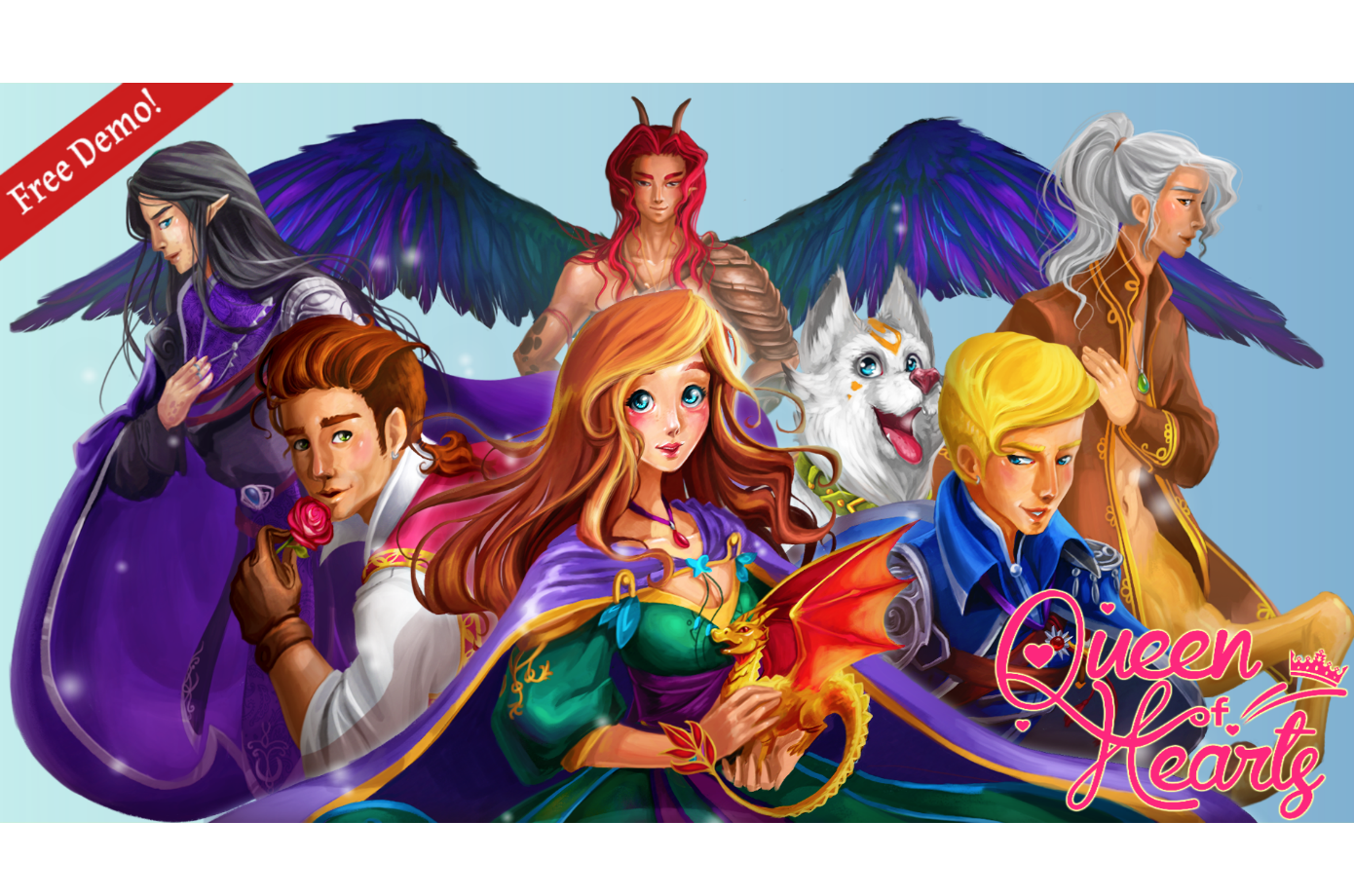 Queen of Hearts
Progress Update + Gameplay Clip
---
Hello followers,
Hope you're all staying safe! Today, we have a quick progress update and we're also happy to have a short clip to share with you guys. This is where you first meet one of the supporting characters, Alphonse. Alphonse is the friendly yet kooky owner of an inn called The Sunset House you happen to stop by along your journey. We hope to be able to share more game clips as we go along.

Right now, we are working on side story/romance content and some final backgrounds, character and CG art. So far, we are still on track to release this year and will keep you posted as always. Thank you for all your patience and feedback, which is great motivation for us. Till our next update!


Comments
Log in with itch.io to leave a comment.
he fab, hoping for the return of voice work *fingers crossed *
Thank you! We would love to do a full voice too, though it's not looking very likely at the moment : /